What is Perstorp An inside look at the innovation of our company
Perstorp has always centered around a knowledge backbone. The intellect is found back in our history and researches that have been done over the course of our existence. In this article we explore our link with Neil Armstrong, the origin and innovations in our feed additives and the hidden symbolism in our logo.
One small step for man, one giant leap for mankind
Did you know that there is a connection between Perstorp and Neil Armstrong?
Our founder Wilhelm Wendt had 12 children with his wife Minna. One of their girls, named Tiddit, was educated to be the very first Swedish master silversmith. In the late 30s she began to work with Isolite, the first plastic developed by Perstorp in 1918. In the early 40s she started with silver inlay for various plates and many other decorative products. The large plates turned out to be popular as gifts to celebrate important days. One was even given by the Swedish Royal Court to Prince Rainier III of Monaco and Grace Kelly in connection with their wedding. And after the first moon landing in July 1969, NASA ordered one silver Isolite plate each - called Astro - for Neil Armstrong, Edwin Aldrin and Michael Collins.
Innovation at its finest
Did you know that we are the innovators in esters? We have a R&D group of 80 people. Because of the long history of knowledge and experience in chemical engineering we were able to introduce the first esters of Butyric acid and to research and launch the Valeric acid esters for applications in animal nutrition.


Causation and creation
Did you know that our first feed additives were not created until the 1960's? The company was founded in 1881, but our first feed additives were not created for another 80 years. At that time the production of Formic acid started, which was the first introduction to silage additives.
A logo with a hidden meaning
In 1966, our name was changed into Perstorp AB and with the new name came a new logo. Do you know what the symbol inside the P means? It is actually based on the alchemist's symbol for acetic acid – our first chemical product. This is how Perstorp got famous, you can even find a big, iconic bottle of vinegar (acetic acid) at the train station at Perstorp.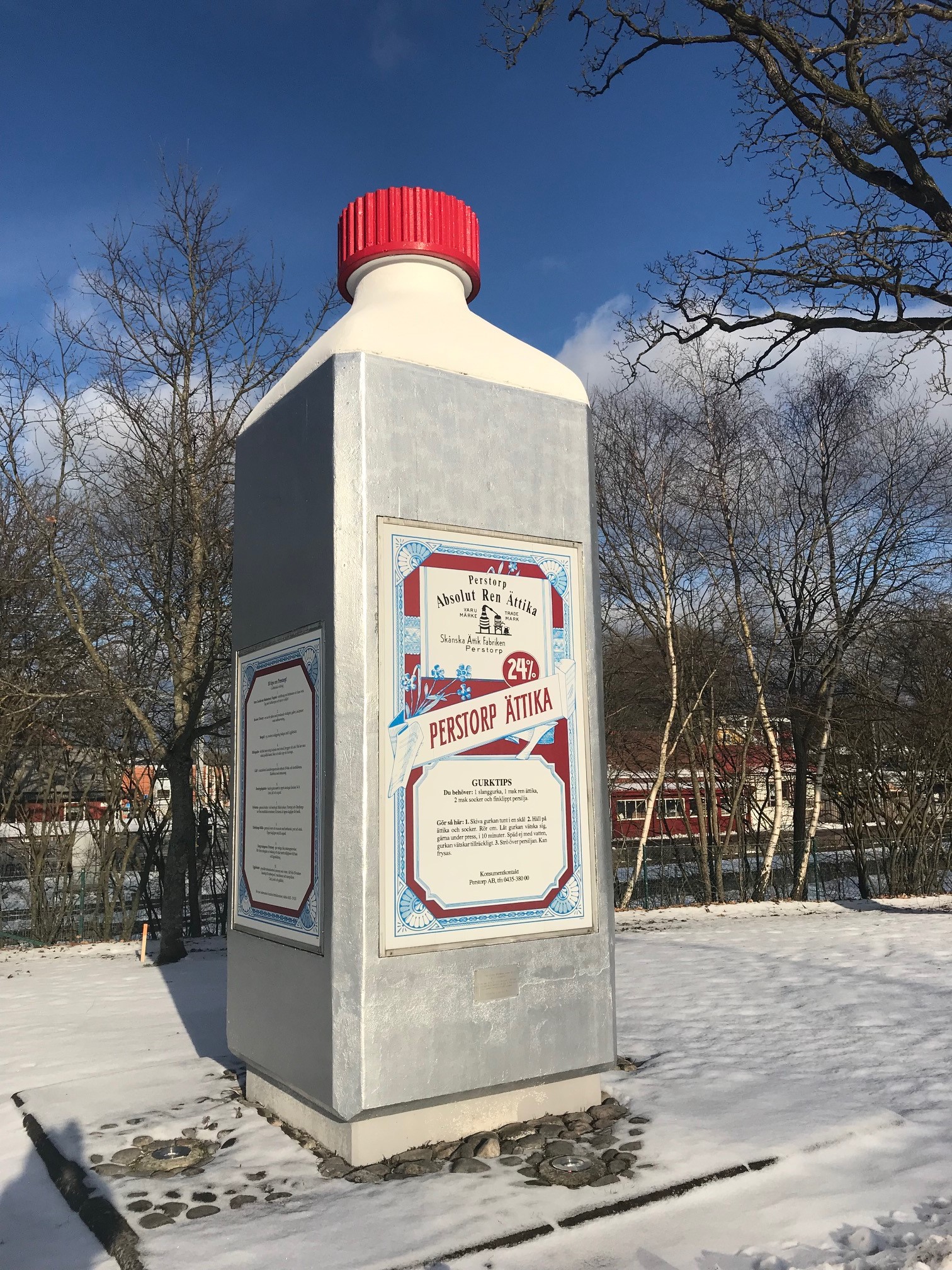 Want to know more about the history of Perstorp? Get the full Perstorp history here>>