Per, Local Planner Polyols
B. Sc. in Service Management, Logistics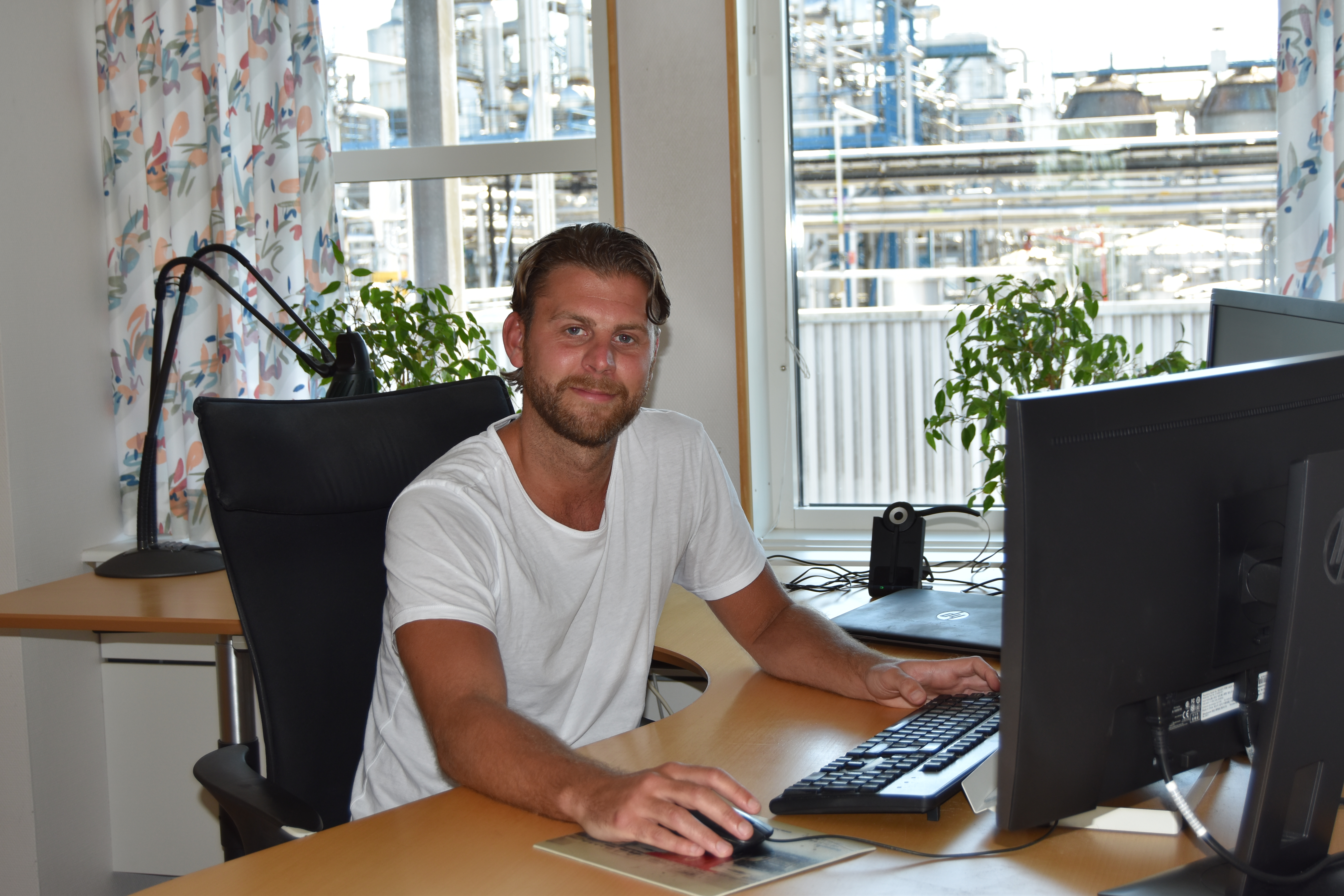 Per originally comes from Perstorp village and even attended Perstorp High School. However, it wasn't clear-cut that he would later work at Perstorp.
"I felt right at home from the start though, and after six months had passed, I felt that I was far from fully skilled and also felt I had much more to give. I'm always being given more responsibility and more assignments and I'm learning all the time, which I find really enjoyable and is a good reason for me to stay."
Per works at the Supply Chain Department, managing the local production and distribution flow of polyols. In practice, this includes everyday planning and coordination to ensure that the right products are ready for delivery at the right time. He is one of four people designated to polyols in his department and he mentions his colleagues as one of the best things about his job. He says:
"In my role, there's room for flexibility in terms of where you work, but I prefer coming to the office so that I can meet my colleagues and enjoy the atmosphere we have here. We laugh every day and I consider my colleagues as friends."
Per started at Perstorp after his bachelor graduation in 2014 and started as a Transport Administrator. However, in the fall of 2016, he felt that it was time to take the next step and applied for his current position and got it.
"When I started I almost expected to be quite anonymous in such a big company like Perstorp, but that's not how it is at all. As long as you are ambitious, you have a chance of getting somewhere. I believe that Perstorp is good at encouraging people who demonstrate their ambition and dedication."