Location: Arnsberg, Germany
Main products: basic & specialty polyols, formates, formaldehyde
Perstorp is a world leading specialty chemicals company with 7 productions sites globally. Site Bruchhausen is operated by Perstorp Chemicals GmbH and it is located in the city of Arnsberg, in the Bruchhausen district, Germany.
The site covers around 375,000 square meters, however only 90,000 of those are utilized for commercial purposes. In total, site Bruchhausen employs around 120 people, as well as 15 trainees. At the site, we produce pentaerythritol and calcium formate from various chemical raw materials, such as formaldehyde, methanol, acetaldehyde and formic acid.
Perstorp's products provide essential inputs and properties for many value chains in a wide range of industries. Our solutions are used every day and everywhere around the world. They are found in the electric cars and in components in mobile phones, but also in towering wind turbines and at the local dairy farm. We improve the quality of everyday life and we do it with a focused sustainability agenda.
We operate in an industry where accidents can have severe consequences and where our business and decisions impact many people. Therefore, Perstorp is fully committed to the health and safety of our employees and we always act respectfully with regards to people, environment and society as it is deeply rooted in our values and how we do business.
We are often on the lookout for new talent, both for fulltime roles as well as traineeships.
Learn more about our open fulltime positions here >>
Are you interested in an apprenticeship? Find out more here >>


Main certificates valid for this and other sites can be found here

Map and driving directions to Site Bruchhausen

Perstorp Chemicals GmbH
Postfach 1409/1410, 59704 Arnsberg/
Bruchhausener Strasse 2, 59759 Arnsberg
Germany

Phone: +49 293 249 80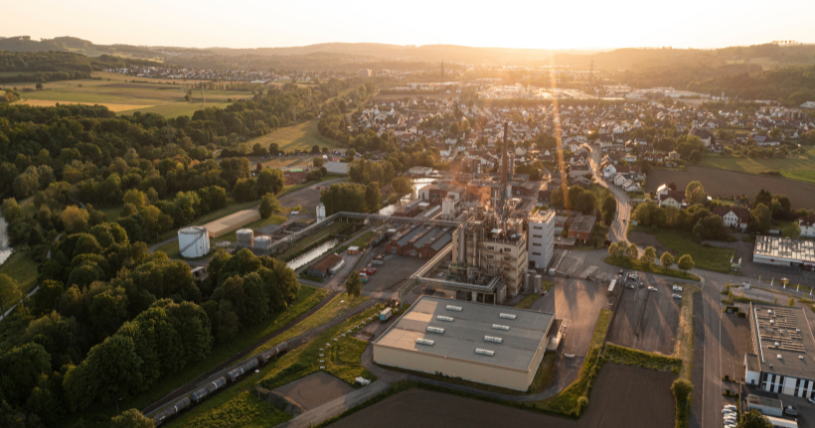 Ines Rhotert
Site Manager Bruchhausen
Holger Wagner
EHS Manager Site Bruchhausen