Location: Waspik, Netherlands
Main products: feed additives
Perstorp Waspik BV is located in the southern part of The Netherlands close to the village of Waspik.
The Waspik site was established in 1977 and started with the processing of edible oil mixtures. After a complete restructuring in 1997, the plant started with the production of feed additives. Since 1997, a few extensions to the facilities have been built.
Perstorp acquired the Waspik activities in 2005, to strengthen their Animal Nutrition division.
Main certificates valid for this and other sites can be found here >>
Map and driving directions to Site Waspik >>

Perstorp Waspik BV
Industrieweg 8
5165 NH Waspik
The Netherlands
Phone: +31 416 317 700

Emergency recall number:
+31 20 5 160 934
Only to be used in a serious feed safety risk situation.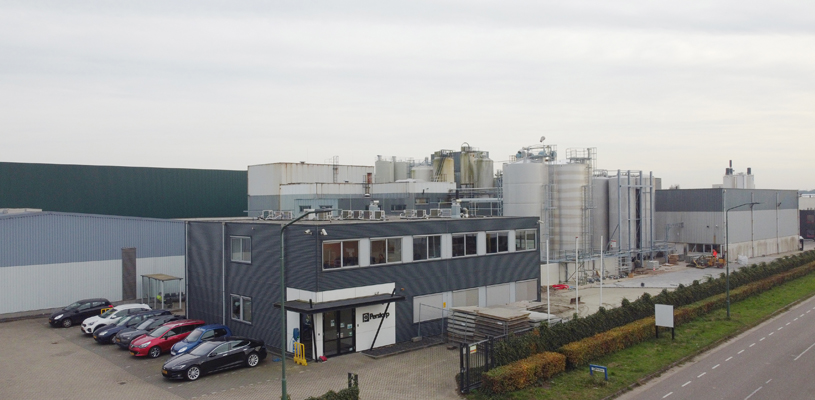 Devoted to success in gut health and preservation
Feed plays a vital role in all animal production systems. It can be as high as 70% of all costs related to farm management. That is why we are so passionate about helping our customers to optimize their feed and feed raw materials and by extension the performance and well-being of their animals. Perstorp has almost 60 years of experience from developing innovative solutions for the agricultural industries.
Perstorp's solutions
improve gut health and performance
acidify feed and help animals to cope with heat stress
help to keep feed nutritious and safe from enteros, mycotoxins, molds and yeasts
Innovations in gut health and preservation
R&D is in the Perstorp DNA. We were the first to introduce esters of organic acids for improved gut health and performance (ProPhorce™ SR) and for mold inhibition in grains, feed and feed raw materials (ProSid™ MI 700). Molecules so new that we were the first to test them for any agricultural purposes.

Perstorp Animal Nutrition: dedicated specialist in gut health and preservation. Devoted to your success.