Developing next generation of leaders with Spader Ess
In May, the next generation of young female leaders graduated from the Swedish business program Spader Ess. Congratulations to all and to Perstorp's own Annette Wendt, graduating from this year's program.
Spader Ess is a sister program to Ruter Dam (Queen of Diamonds) - Sweden's leading female business program, with more than 30 years of experience. The sister program was initiated by Gunilla Ahrén, Founder of Ruter Dam, to celebrate Ruter Dam's 30 years anniversary.
Different from Ruter Dam, Spader Ess targets and supports women in the beginning of their careers. The program combines general knowledge with hands-on tools for improved leadership, aiming at speeding up younger women's careers. Networking is also key, and the candidates build a strong professional network during the program, gaining experience from each other as well as from external mentors.
Annette Wendt, Process Engineering Manager at Perstorp and graduate from Spader Ess, says:
"My Spader Ess year has been great. Interesting leadership topics and a class of talented and ambitious women to exchange with, is a good way to take big leaps forward professionally. I am grateful for the sincere and interesting talks I have had with my mentor, Susanna Hilleskog, CEO Trelleborg Wheels Systems Nordic. It's good to know that this is only the beginning, the network is made to last, and I look forward to utilize it as I go forward."
It was with great pleasure that both Mikael Gedin, EVP People & Culture and CEO Office, and Elin Sohlberg, VP Global Technology & Investments, attended the graduation day, to support Perstorp's nominee and graduate Annette Wendt.
"Ruter Dam and Spader Ess leadership programs are essential parts in the Perstorp Group Talent & Succession Management. Perstorp is a long time sponsor to Ruter Dam and is today amongst Swedish global multinational companies unique in having three former Ruter Dam alumni's in our management team." says Mikael Gedin.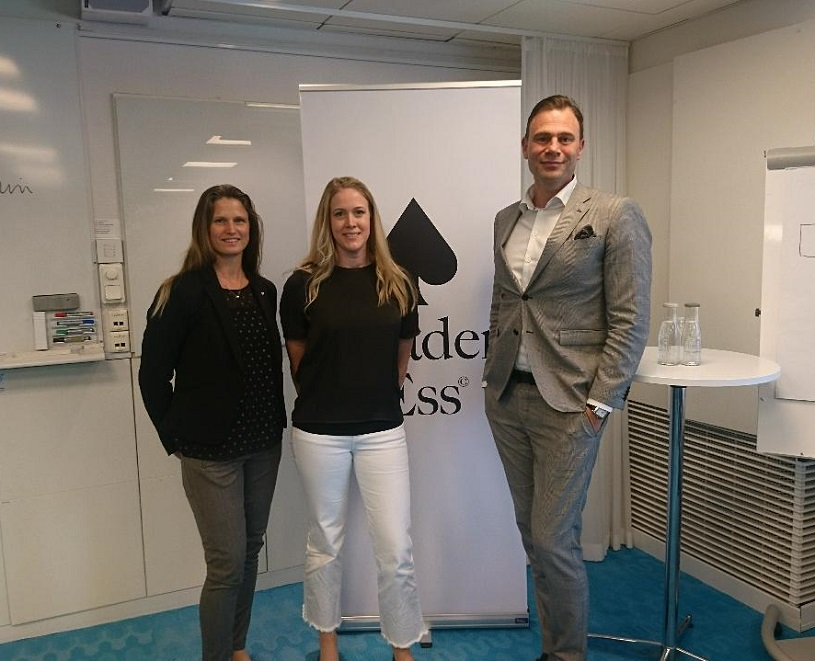 Left to right: Elin Sohlberg, Annette Wendt and Mikael Gedin at the Spader Ess graduation day.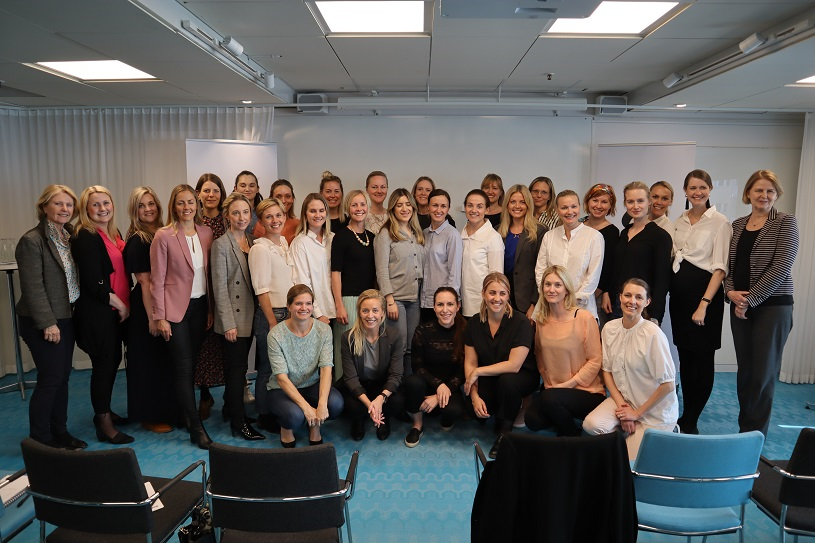 The entire Spader Ess class of 2019.