ProMyr2016 photo competition
ProMyr2016 photo competitionJoin our ProMyr™ photo competition for 2016! Post a picture of yourself working on your silage on Instagram and use #Promyr2016, and you could win a trip to the Eurotier 2016 exhibition in Hanover for 2 persons!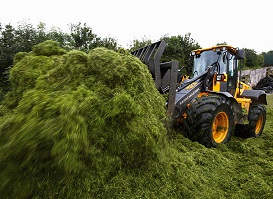 The competition will be open until July 31st 2016. The winner will be announced on Perstorp.com on August 15th. The first prize is a visit to the Eurotier exhibition in Hanover for 2 persons, including airline tickets, accommodation, entrance and participation in Perstorp's evening event. The second price is a nice laptop backpack.
"From each other we can learn and share experiences. Perstorp provides silage additives in many countries and with the photo competition we hope to gain many perspectives to what it really means to silage the right way" states Patricia Oddshammar, VP of Perstorp Feed & Food.
We hope to see your submissions come in soon!
Go to:
https://www.instagram.com/promyr2016/


Learn more about the competition here>>