Remember November: the impact of climate change on the animal feed landscape
Remember November: the impact of climate change on the animal feed landscape
This month it is 'Remember November' on the Perstorp Animal Nutrition social media channels. That means we'll be looking back on how our industry has changed over the years. What did we learn? What did we forget?
Who better to ask than Koen Schwarzer: a respected innovator with over 40 years of experience working for several of the most prominent key players in feed additives? A man who was at the helm of many innovations over the past decades that are some of the most generally accepted solutions today. Koen first mentions the impact of climate change on the feed additives that are commonly used.
Increased temperatures means more mycotoxins
'Mycotoxins are considered a much bigger issue today than they were 30 years ago' Koen starts. 'Tropical or subtropical climates used to be by far the biggest consumers of products that are meant to address mycotoxins, mainly aflatoxins or to manage the impact they have on animals'. Increasing temperatures brought new issues to the colder parts of the world such as most of Europe, including bigger mold issues and more problems with mycotoxins impacting animal welfare and performance.
'Also academically a lot has happened in the last two decades with regards to mycotoxins' Koen continues. 'The scientific evidence of the impact of certain single or multiple mycotoxins on animals has become much more abundant and conclusive'. Also analytical equipment became more sensitive and was upgraded to be able to quantify several different mycotoxins in one run. This greatly improved the awareness of the threat of mycotoxins over the last decades. 'This is clearly visible if you witness the growth of the amount of scientific symposia on the subject as well as their size' Schwarzer concludes.
More heat waves equals more heat stress
Not only do increased temperatures tend to increase the amount of molds and mycotoxins on feed raw materials, they also cause discomfort to farm animals. 'Hot days and nights of over 30 degrees Celsius are no picnic for animals. A few decades ago these were rare in the North of Europe for example but now they are not uncommon'. Heat stress reduces animal welfare and performance. While many stables in more tropical climates are equipped to address this issue, most facilities in colder parts of the world do not yet have that luxury as they are better equipped to keep temperatures up than to keep them down. 'Managing the dEB is a way how feed can be used to help animals cope with heat stress' Koen continues. 'Since the late 90s optimizing the dEB of feed rations has gone from rare to common practice in Europe and the inclusion of sodium sources such as sodium formate for this purpose has grown equally'.
Stay tuned for more 'remember November' posts on perstorp.com or our Animal Nutrition social media channels. Later this month we'll discuss for example the changes the removal of AMGP's brought and how some feed markets have changed.

Want to know more about how we can help you to reduce mycotoxins? Visit our mold inhibition page >>

If you want to know more about our tools that can help your animals to better cope with heat stress, please visit this page >>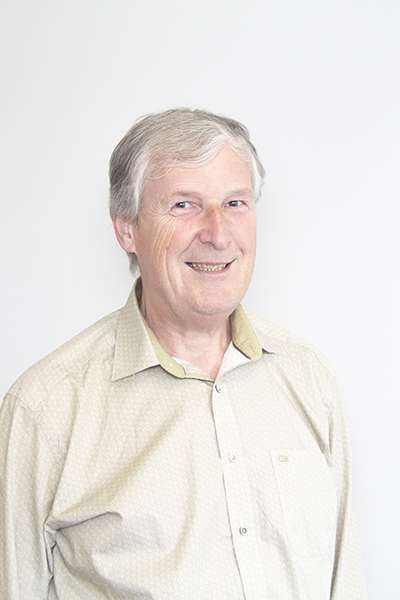 Tony Toebak
Marketing Communications Manager Animal Nutrition
Koen Schwarzer
Manager R&D and Innovation