Perstorp Feed & Food represented at the Royal Highland Show
Last week we were represented by Robin George and Marie Emmett from our distributor Monarch (pictured) at the Royal Highland Show in Edinburgh, Scotland. Marc Kinjet (Perstorp's Portfolio Director Preservation) joined them to promote our preservation products for grain and silage at the location of Superior Machines.
As a company that produces bruisers, crimpers and mill-mixers, Superior Machines wants to maximize the lifespan of their machinery and as such actively recommends ProMyr™ and ProSid™ products that are non-corrosive to machinery. They allow us to use their location at events as a base of operations. Safety and an increased lifespan of machinery are the main reasons for creating these ProMyr™ and ProSid™ products, so obviously we are very happy with and proud of this cooperation.

"The UK is one of the largest markets for the preservation products that we offer to the agricultural industry", according to Marc Kinjet.

"It's great to see the efforts from Monarch and the wonderful cooperation they have with Superior Machines to serve this market" he continues.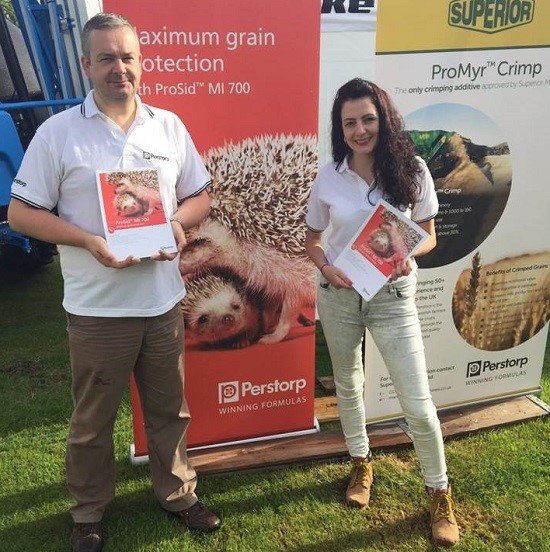 Robin George and Marie Emmett from our distributor Monarch