An essential and versatile agent
Dimethylolpropionic Acid (DMPA®/ Bis-MPA™) has one tertiary carboxylic group and two primary hydroxylic groups. It is a key raw material in polyurethane dispersion for coatings as it enables the shift from solvent to waterborne polyurethane resins. It is also used in waterborne alkyds, polyesters and photographic chemistry. Our anionic dispersing agent can be characterized by its low water sensitivity and the very low toxicity. Depending on our customer's needs Perstorp offers Bis-MPA™ with a fine particle size and DMPA® with a larger particle size.
Benefits:
Easy to formulate stable dispersions
Low amounts needed in formulations
Low water sensitivity
Very low toxicity
Fine particle size for faster solubilisation (Bis-MPA)
Larger particle size for reduced dusting (DMPA)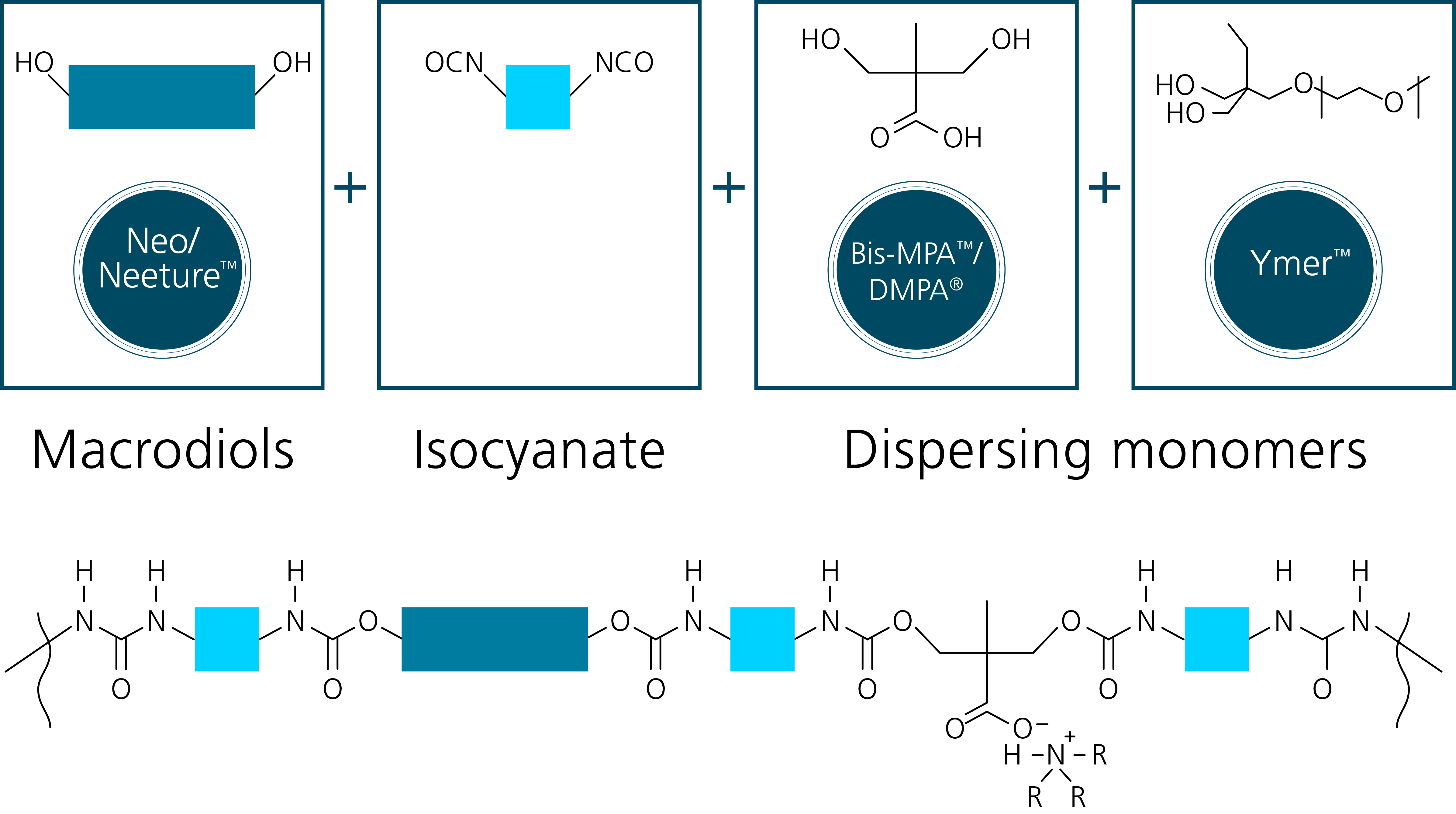 Versatile DMPA for a variety of applications
For over 30 years, Perstorp has offered high quality Dimethylolpropionic Acid to the global PUD market, providing a reliable supply of essential product for your PUD formulations. Over the years, the two hydroxyl groups combined with a carboxylic acid have proven to be useful elsewhere too, and more applications have been developed:
Electrodeposit coatings - where accessible carboxylate in epoxy resins are crucial, or as a neutralizing salt.
High solid resins - with reduced content of solvents. Our own Boltorn™ is an extreme example of what resin branching can do
High reactive polyester resins - With Bis-MPA technology you can push the acid value and carboxylic acid functionality in powder coating resins increasing speed of curing or reducing curing temperature.