Poultry performance & gut health
In animal protein production, everything is about performance.
Animal performance is a result of:
the genetic potential and the health of the animals
the environment of the animals
the quality of materials that they eat and drink
how well they are able to process those materials
Feed is one of the major costs in animal production, therefore it is important to assure the animal utilizes the feed in the best way. ProPhorce™ SR has shown a positive effect on both FCR and average daily gain in broilers time and time again.
OVERVIEW OF ADG AND FCR RESULTS IN 8 BROILER TRIALS WITH PROPHORCE™ SR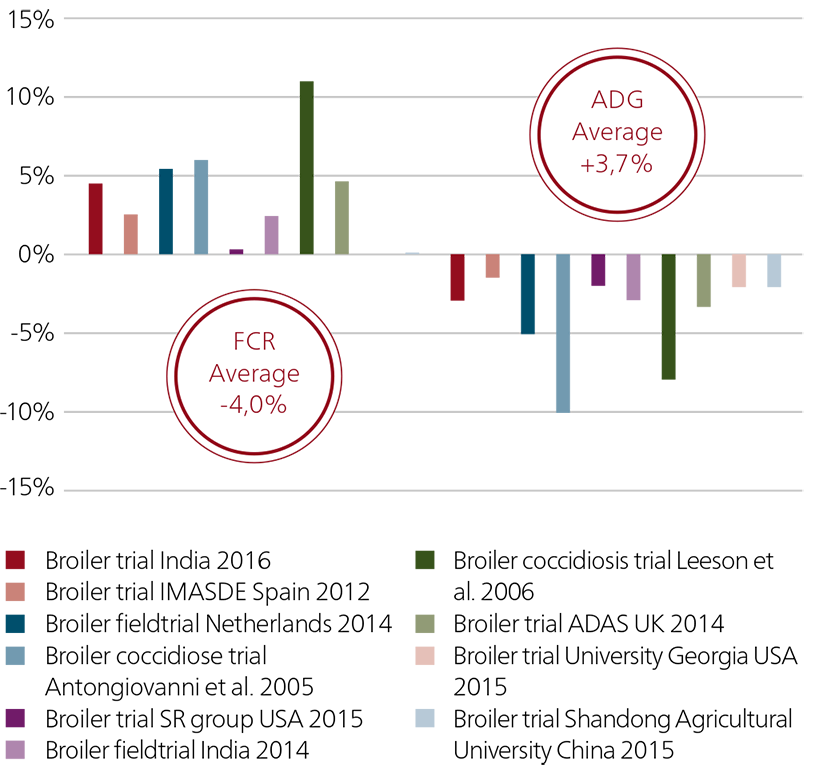 The water solution ProPhorce™ Exclusive NC contains ProPhorce™ SR as one of the active ingredients.
Positive effects on egg laying birds
The effects on butyric acid on gut integrity are well documented. One of those reported benefits is improved absorption of nutrients. This in turn can be linked to positive effects on eggshell strength and other egg quality items.
TRIAL RESULTS: PROPHORCE™ SR RESULTS ON EGG QUALITY PARAMETERS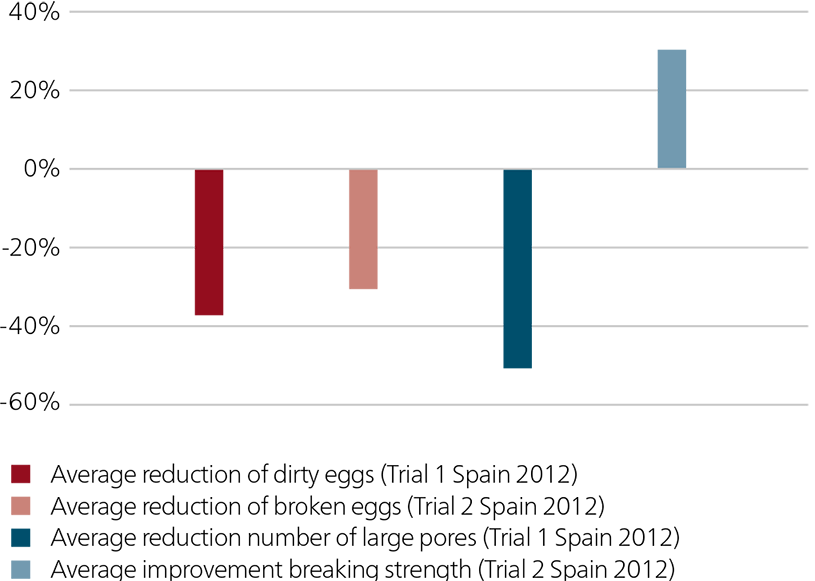 Learn more about ProPhorce™ SR's unrivaled butyric acid power here >>