New appointments to Perstorp Management Team
Perstorp is now strengthening its leadership team when appointing three new members of Perstorp Management Team to fill the positions as EVP BA Intermediates & Derivatives, EVP Operations and EVP Supply Chain.
"I'm very excited to be able to welcome these highly experienced and senior executives to the Perstorp Group as the new members to the management team", Perstorp President & CEO Jan Secher comments on today's announcement. "This means that the Perstorp Management Team is fully in place, with a mix of experienced Perstorp employees and new colleagues giving a good balance between change and continuity. I truly look forward to working with this team to realize the growth and profitability ambitions in the strategic plan."






Gorm Jensen appointed EVP BA Intermediates & Derivatives
Gorm Jensen has been appointed EVP BA Intermediates & Derivatives as of February 1, 2014. Gorm is a seasoned chemical industry executive. The experience includes executive position at ICI, Huntsman, Valspar and most recently a position as Vice President, Spolchemie.

Gorm is of Danish origin and holds a degree in International Marketing.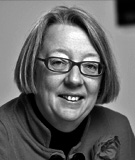 Joke Driessen appointed EVP Operations
New EVP Operations is Joke Driessen, starting her new position on March 1, 2014. Joke is of Dutch origin living in Noot Dorp in the Netherlands and is highly experienced in the field of chemistry. With a long career with Royal Dutch Shell – 29 years – Joke has held a number of different positions working in different countries within research, production and technology. Most recently Joke held the position as Site Director Moerdijk and Director Shell Netherlands.

Joke holds Master degrees in Applied Mathematics and Business.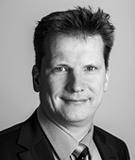 Wolfgang Laures appointed EVP Supply Chain
Wolfgang Laures has been appointed new EVP Supply Chain as of April 1, 2014. Wolfgang holds a PhD in Electrical Engineering with a rich experience from supply chain management as Global Operations & Supply Chain Director with Avery Dennison, most recently within the business of Medical Solutions & Performance Tapes. Prior to joining Avery Dennison, Wolfgang has been working with McKinsey & Co and Procter & Gamble.

Wolfgang is of German origin living with his wife and 10-year-old daughter in The Hague in the Netherlands.