Winners of Perstorp Open Innovation Challenge are announced
Perstorp, a world leader in specialty chemicals, is today announcing the winner in its Innovation Challenge, a competition launched in September 2015 to celebrate the 40th anniversary of its unique Capa™ caprolactone thermoplastic materials. The purpose of the contest was to crowdsource ideas for creatively applying Capa™ Thermoplastic to address future challenges in this ever-changing world.
"We had three extremely interesting finalists," says Marie Grönborg, Executive Vice President of Business Area Specialties and Solutions. "They came to Sweden to present their submissions to the Perstorp leadership team, and we had the chance to interview them and have some in-depth discussions. We are really impressed with all of them."

The jury is now happy to announce the winner of the Innovation Challenge. It is Flexii, the submission, for flexible furniture from Kashyap and Chintan Gohel. The two brothers are students at Jomo Kenyatta University of Agriculture and Technology in Juja, Kenya.

Flexii is a concept for making furniture out of Capa™ Thermoplastics which increases its versatility in design. The plastic furniture can be repaired easily and remolded into new forms and designs in franchise-like nationwide remolding centers. Flexii also incorporates the idea of combining Capa™ Thermoplastic with other materials to improve their properties, such as recycled timber, broken glass and other recycled materials. Overall, the remoldability aspect of Flexii and Capa™ reduces the need for disposal of used and broken furniture in landfills. Where it is not profitable to remold products, they can be fully biodegraded by composting them: Capa™ Thermoplastic is fully and fast biodegradable.

The jury's decision was based on the fact that Flexii takes full advantage of the beneficial properties of Capa™, says Jesper Fahlén, global Product Manager Capa™ and jury representative. "It's a creative idea with strong potential. What we have seen in terms of design so far is really appealing and prototyping is already ongoing. This is a new and explorative area for Capa™," Fahlén notes.

Asked how they felt to win the Open Innovation Challenge, the Kashyap brothers said: "To say this feels great is an understatement. We have experienced so many emotions: excitement, amazement, joy…. this is a tremendous achievement and it feels great to be recognized for all the efforts we put in."

"The competition has been a challenge that has not only tested our limits but also encouraged us think outside our comfort zones. Being the winner has added a sense of confidence in our abilities to think of innovative ideas that help change the world."

Kashyap and Chintan Gohel say that over the coming year they plan to explore blending different materials with Capa™ Thermoplastic to create beautiful furniture and art, and hopefully pioneer the business of remold furniture in East Africa. "Eventually we want to have Flexii remolding centers integrated into every city, and give people the chance to design their own furniture and have it 3D printed or crafted with Capa™ Thermoplastic, on its own or in combination with other materials."

Mentor program
The two brothers will receive a year of mentorship from Perstorp Vice President Innovation Håkan Björnberg. In addition, their first prize includes a visit to the K 2016 international plastics and rubber exhibition in Dusseldorf in October, with travel and accommodation paid for by Perstorp, as well as a cash prize of 40.000 SEK, (approx. 4.300 Euro). "I'm excited to see where this is going. It's really inspiring to follow the two brothers and to see the energy they put into this," says Håkan.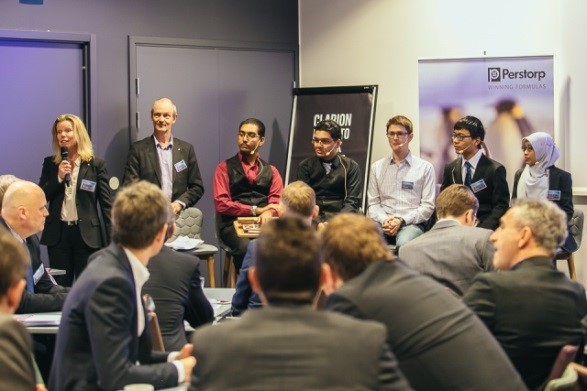 Finalists presenting to Perstorp leadership team



Flexii presenting for Dragons Den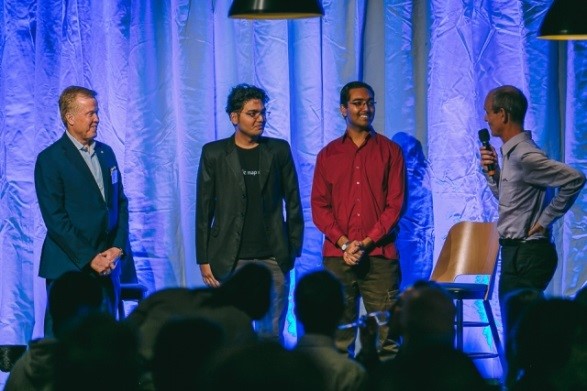 Kashyap and Chintan Gohel receiving 1st prize by Eric Appelman and CEO Jan Secher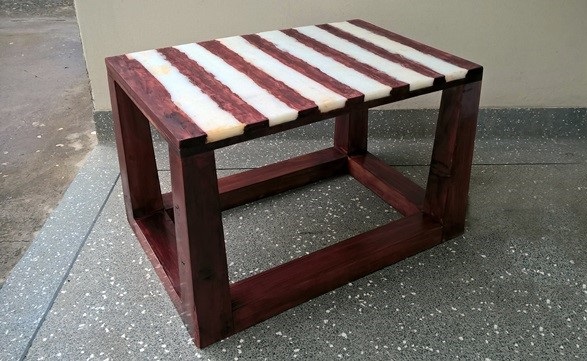 Prototype coffee table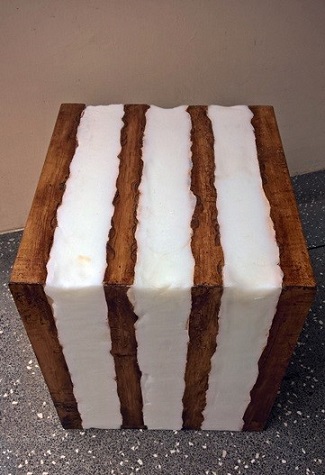 Prototype stool
For more information please contact:
Malin Johansson, Marketing Communications Manager, send email, Tel +46 734 27 46 21
Kevin Noels, EMG, send email, Tel +31 164 317 011