Molecule pet name Curalite™ OxPlus
When looking under the microscope we have noticed, how molecules often have a resemblance to completely different things and that some of them simply should come with a 'pet name', based on what they look like. A few weeks ago we shared the Pevalen™ molecule, looking like two frogs kissing. Now we continue with the second in the row of molecule pet names: Curalite™ OxPlus.
Curalite™ OxPlus is part of our range of Oxetane diluents, bringing powerful performance and impressive speed to cationic curing. Have a look at how the molecule looks like from above – what do you see?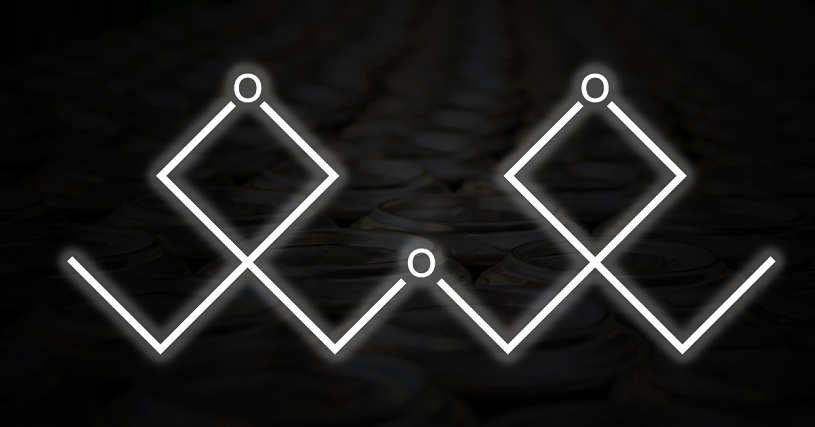 We see two octopuses holding hands – which we also believe goes really nicely together with the last part of the brand name 'OxPlus', having a noticeable resemblance to the word 'octopus' itself. On top of that, Curalite™ is known for its low shrinkage and exceptional flexibility, much in line with the flexibility and fluidity of the boneless octopus.
Cationic UV Curing takes on the toughest challenges, such as printing or coating on tricky substrates or where low migration and exceptionally high quality are demanded. UV light initiates the cationic reaction, but curing continues until through cured even in darkness. This ensures a robust quality print finish that lasts, irrespective of whether it is 3D printing, food packaging, can coating or shrink sleeves.
Cationic UV Curing, as a technology, is already a great solution to meet the increasing demands for faster, and more efficient production. As Curalite™ OxPlus offers up to 15x faster reactivity it "cures the need for speed", while ensuring outstanding toughness and a superb finish every time.