Plastic - turning challenges into possibilities
Plastic is an amazing material, with endless possibilities. The flexibility of the product, together with the fact that it is easy to form, lightweight, strong and inexpensive, truly makes it one of the most versatile materials in the world.
It can be formulated and designed into a wide range of products; from packaging to high performing medical equipment and electronic devices. Basically, plastic is everywhere and surrounds us every day! However, too often the way plastics are currently produced, used and discarded fails to capture the benefits of a more 'circular' approach.
Linda Zellner, Director Innovation, says: "With consumption comes responsibility. The main challenge is how to handle the plastics once it is used and enters a waste stream. Our infrastructure is not optimized for plastic waste management and recycling, in the way we are handling materials like metals and glass. Therefore we have to focus more on the collection, sorting and recycling of plastics."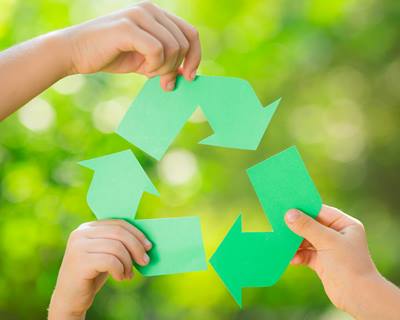 The massive production, consumption and burning of plastic waste, results in a huge emission of CO2 each year. On top of this, much of the produced plastic it not recycled and reused for future purposes. For example, only 9% is recycled on a global scale.*
"Today, we can more or less develop and produce any kind of plastic material to fulfill a given specification, but we do not really consider in what waste stream it will fit or how difficult it might be to recycle. It is not only the raw material as such, but also how we use different additives in the formulation process and the final design of products that we need to think about, to ensure that the material can be recycled or facilitate recycling of some kind," Linda continues.
Rethinking and improving the functioning of such a complex value chain, requires efforts and greater cooperation between key players within the industry: from plastics producers to recyclers, retailers and consumers** – this of course includes Perstorp.
"When developing new solutions we should keep in mind, how to minimize the environmental impact and thinking about closing loops but also how to support increased use of recycled materials, since there is a huge volume of plastics already out there," Linda says.
Bioplastics is a focus area for Perstorp. It is an important part of our commitment to the environment and our vision for a more sustainable future. With our Capa™ for Bioplastics we can improve existing bioplastic solutions, extend the use of biopolymers and provide an excellent toolbox to create competitive and more sustainable products such as packaging or more durable articles. Capa™ for Bioplastics will facilitate the processing, make the materials more ductile, are food safe and introduces fast biodegradation under the right conditions.
"There are never-ending possibilities for plastics! Now we have to start using it smarter and think of ways to reduce, reuse and recycle it to a greater extent. We should not see plastics as waste once it is used but see it as a valuable source for new solutions!" Linda concludes.

Interested in knowing more? October the 9th you can join an evening seminar with the theme "Från bokskog till bioplast" ("From beech wood to Bioplastics") at Plastens Hus, in Perstorp (in Swedish). Linda Zellner will be the key speaker at the event.
Book your spot here>>

*http://www.independent.co.uk/environment/climate-change-plastic-pollution-dumping-scientist-warning-a7849706.html
**https://ec.europa.eu/commission/sites/beta-political/files/plastics-factsheet-challenges-opportunities_en.pdf