Cracking the code to NAE: speakers
Dr. Chuck Hofacre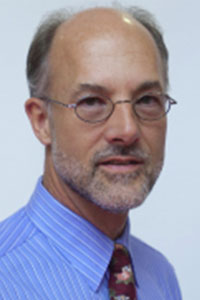 Dr. Hofacre retired from The University of Georgia after 19 years as a Professor in the Department of Population Health and the Director of Clinical Services for the Poultry Diagnostic and Research Center in Athens, Georgia.

He and his wife Christa now run a private contract research company The Southern Poultry Research Group near Athens, Georgia.
B.S. in Agriculture from The Ohio State University.
M.S. in Poultry Science from The Ohio State University.
Doctorate in Veterinary Medicine from The Ohio State University.
Master of Avian Medicine and PhD in Veterinary Medical Microbiology from The University of Georgia.
Served as the Executive Vice President of the poultry veterinary organization, the American Association of Avian Pathologists (AAAP), from 2003 to 2016.


Dr. Sam Rochell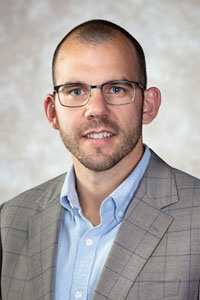 Dr. Rochell is an assistant professor of poultry nutrition at the University of Arkansas. Dr. Rochell's research group seeks to develop nutritional strategies that improve the production efficiency and reduce the environmental impact of commercial broiler production. He currently directs or co-directs several graduate students working in the areas of nutritional impacts of coccidiosis, amino acid nutrition, development and evaluation of feed ingredients and additives, and early broiler feeding.
Bachelor and master's degrees in Poultry Science from Auburn University.

PhD in Animal Science from the University of Illinois.
Dr. Phil Smith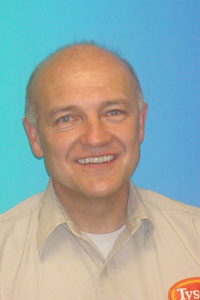 Phillip Smith is a poultry nutritionist for Tyson Foods, Inc. located in Springdale, Arkansas. Dr. Smith organizes Tyson's in-house poultry research and has worked as swine nutritionist in the Tyson pork group for several years.
B.S., M.S., and Ph.D. from the University of Arkansas in Fayetteville.
Member of the Arkansas Feed Manufacturers Committee that plans the Arkansas Nutrition Conference.
Served on the AFIA committee working on the DDGS lab methods recommendations that was released in 2007 and has chaired the AFIA Non-Ruminant Nutrition Committee.
Currently a member of Poultry Science Association and is the Industry Committee Chairperson of the American Registry of Professional Animal Scientists, Arkansas Cattlemen's Association, Gamma Sigma Delta, and Alpha Zeta.
Dr. Everton Luis Krabbe

Served as Technical and commercial manager in manufacturing additives companies for animal nutrition for 12 years in Brazil and Latin America.
Currently researcher of Embrapa Pigs and Poultry in Poultry and Pork Production and Nutrition
Doctor degree from the UFRGS (Universidade Federal do Rio Grande do Sul). Area: Animal Science - Non-Ruminant Nutrition
Specialization: Institution: PUC-RS (Pontificia Univ Católica do Rio Grande do Sul). Area: Applied Toxicology
Claudio Lehmann
VP Sales Animal Nutrition South America
Jimmy Paulakuhn
VP Sales Animal Nutrition North & Central America