Daniel, Technical Manager
M.Sc. in Chemical Engineering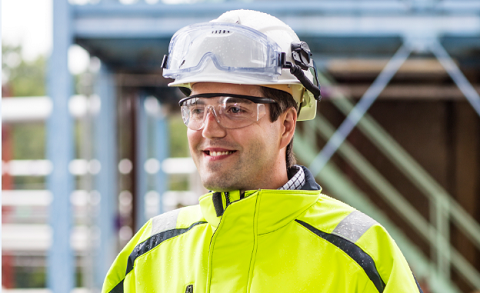 Perstorp High School, internship, summer work and thesis work, were experiences from Perstorp that contributed to Daniel wanting to apply for a job at Perstorp after getting his degree. That Daniel wanted to become a manager was not clear-cut when he started as a process engineer, but his interest grew relatively quickly, resulting in him later becoming process manager and today he's the technical manager locally at Site Perstorp. In his current role Daniel is managing the technology department, mainly consisting of engineers. Together the department provides projects and support to plants on the site and Daniel explains that the plants are their customers:
"The plants order lots of assignments, changes and investment projects that we then take responsibility for, manage, run and implement. We get new assignments, project proposals and ideas all the time and ambition levels are very high, which is what's great about this business. People don';t just sit around waiting for things to happen, and there is always a desire to constantly improve."
When Daniel tells us more about his work he mentions what it's like to work for Perstorp in particular.
"Everyone at Perstorp brings something to the table, nobody is anonymous. The company is concentrated, which results in specific things being done. When you are fully in tune with the company it becomes quite easy to see what you bring to the table."
That his place of work is where it is doesn't pose a problem for Daniel and he explains:
"I have no problem commuting. There are a lot of people working here and many of them don't live anywhere near Perstorp. These are individuals who would find it relatively simple getting jobs closer to home if they wanted to, which I think says a great deal."