Swine performance & gut health
In animal protein production, everything is about performance.
Animal performance is a result of:
the genetic potential and the health of the animals
the environment of the animals
the quality of materials that they eat and drink
how well they are able to process those materials
ProPhorce™ SR gut health solutions have shown to help improve performance and by extension economics in swine production. Trials have shown improved average daily gain and improved feed conversion ratio in piglets time and time again.
Overview of ADG and FCR results in 8 piglet trials with ProPhorce™ SR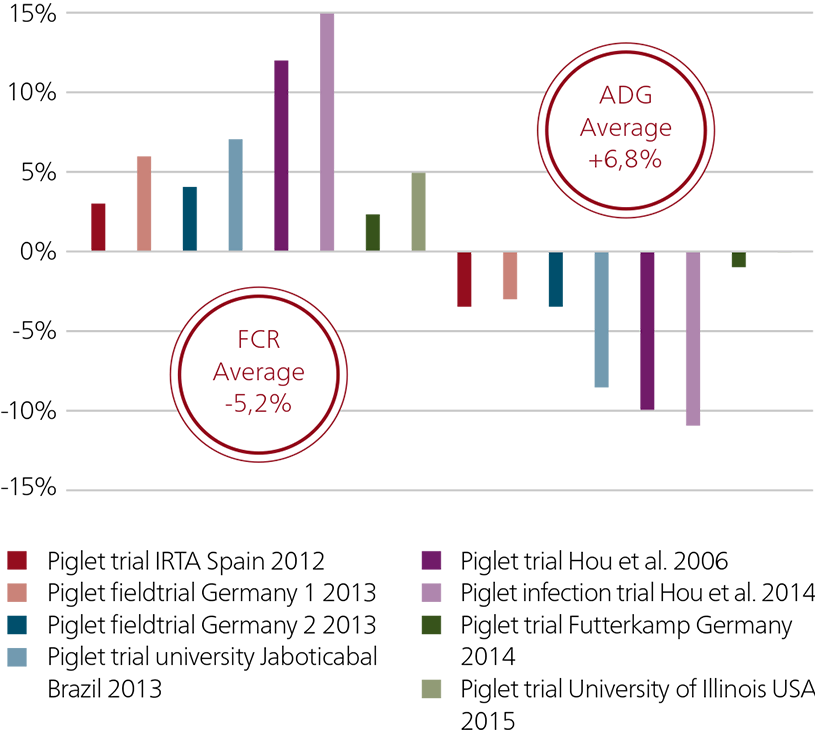 Read more about ProPhorce™ SR's unrivaled butyric acid power >>