New Regional Sales Manager Animal Nutrition for the UK, Ireland and Scandinavia
Leading Swedish feed additive company Perstorp has expanded its Animal Nutrition Business by appointing Antony Wildon as a Regional Sales Manager UK, Ireland and Scandinavia. Vice President of the EMEA team Mauricio Varvella: "To face today's challenges you need to have a deep understanding of both feed milling and customer's needs. Possessing both of these qualities, Wildon is a great asset to our team."
"The fast growing global demand for protein, industrialization of farming, and the drive for more sustainable solutions are all putting pressure on the food chain. Since feed plays a vital role in meeting these challenges, new solutions in the acid market are more important than ever," explains Mauricio Varvella, Vice President of the Perstorp EMEA team.
Building the team
Appointed in March, 2019 himself, Varvella has been carefully building his team to meet the needs of the markets in Europe, the Middle East and Africa. Wildon is a great asset to the team, Varvella explains: "Antony combines a wealth of experience in Animal Nutrition sales and business management with a very robust technical knowledge in animal nutrition – exactly what we need to present our next generation organic acid solutions for amongst others gut health, feed hygiene and mold inhibition to the market."
Lifeline in agrifood
Wildon will be serving Animal Nutrition customers in the United Kingdom, Ireland and Scandinavia from his home office in Manchester. Like most Perstorp employees, the Regional Sales Manager holds a lifeline in agri-food. After graduating in Animal Sience and Marketing Management in Pretoria, South Africa, Wildon worked at Wildon Nutritional Solutions and AVI Products Pty Ltd. Before choosing Perstorp, Wildon worked at EW Nutrition as Country Manager of UK and Ireland.
Outside-in-mindset
Wildon is looking forward to take on his new responsibility: "I am looking forward to taking the strength and depth of the Perstorp product range and services and building this to the next level in the UK and Irish markets. I am also very happy to take on the challenge of a wider geographical responsibility and to be able to contribute to supplying better solutions for the issues farmers, nutritionists and veterinarians face."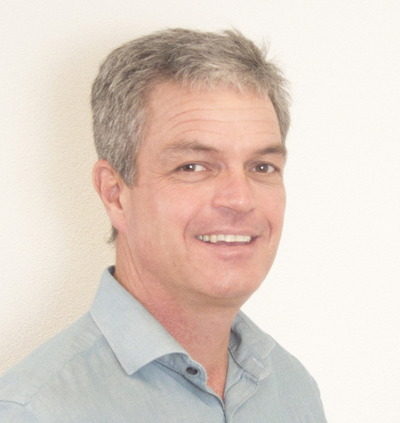 Perstorp appointed Antony Wildon as Regional Sales Manager for Europe, the Middle East and Africa.