Perstorp increases focus on Feed & Food and appoints Roger Mann as new EVP
In order to take full advantage of the growth opportunities in the agricultural business, as well as exploring new business opportunities, it is today announced that Feed & Food becomes a separate Business Area within Perstorp and Roger Mann is appointed Executive Vice President for the new BA.
There are several reasons why there is an increasing business potential in the Feed & Food area; a growing population will put strains on the productivity of the food industry, protein intake increases at a fast pace in developing countries and a high demand on the development of antibiotic-free solutions.
"Feed & Food represents an important business for the Perstorp Group and we have in the last year successfully introduced new exciting products to the market. The future growth expectations are high, both due to macro trends but also due to a very promising innovation pipeline as well as how we plan to build our capabilities with both significant hirings and increased production capacity. With this we will be able to capture this opportunity and serve the global market", Perstorp President and CEO Jan Secher says.
"We have therefore made the decision to strengthen the organizational set-up to be able to take full advantage of the growth opportunities by forming a separate Business Area for our Feed & Food business and recruiting a senior executive, Roger Mann to head up the business from April 1st, reporting directly to me", Jan Secher continues. "This change of the organization is a natural step after the strategic decision we made in 2017 to increase the level of investments in this business."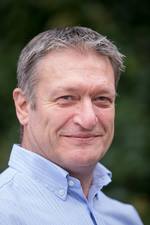 Roger Mann is vastly experienced in the Agri-Business and Primary Food production sectors, having held several senior Commercial and General Management positions with global companies such as Unilever and Associated British Foods. Most recently and for the last 11 years at Anitox; he has lead this company through significant growth as Regional Director Europe, Middle East and APAC, VP Commercial Operations and most recently as COO.
Roger Mann says: "I am delighted to join Perstorp at such an exciting time as the company continues to grow at a double-digit rate. We all know with the world's population set to hit 8.6 billion people by 2030, efficiencies in the global food supply chain will become more and more important. I look forward to leading the Feed & Food business in Perstorp as it has an important role to play in overcoming the challenges the world will face in the next few years."
"Roger has with his experience and a solid track record a very suitable background to be the leader of our Feed & Food business, both with his industry experience but also with a truly international career. We are excited to be able to attract such a senior leader with a true customer focused approach to business development. This has been proven in his previous positions, not the least most recently at Anitox", Jan Secher concludes.