Perstorp reinforces high performance coating systems for harsh infrastructural environments at MECS 2016
Important industrial developments across the Middle East and African (MEAF) region benefit from coatings that protect pipework and other structures against the strong sun, chemicals and abrasion. MEAF countries are showing an increasing interest in protecting infrastructure and buildings against fire and this is boosting the demand for intumescent coatings. Perstorp, the Swedish specialty chemicals company, will highlight its long-term commitment to the Middle East market at the upcoming Middle East Coatings Show 2016 in Dubai.
Perstorp has a broad range of products very well suited to climatic conditions in the Middle East. These have proven their worth over a considerable period: the company has been operating in the region for some 40 years, capitalizing on its global capabilities to provide customers with tailor-made solutions developed for their local needs.

Highlights from Perstorp's product portfolio include Capa™ Caprolactones, which are instrumental in providing many coating systems with high performance properties to stand up to harsh environments. Perstorp already has a strong position in MEAF with its high performance Charmor™ range of products that enable the formulation of intumescent fire protective coatings.

"High profile large-scale infrastructure projects being carried out in the region can be made safer with intumescent coatings containing Charmor™," says Henrik Aplander, Vice President BU Specialty Polyols. "We bring our strong environmental values to every aspect of our business and to the complete value chain," says Mr. Aplander. "The performance of Charmor has been proven in use over many years and formulators can rely on the consistent quality that Perstorp is able to provide. As a global player with multiple production facilities, Perstorp also provides a high degree of supply security for the market."

Perstorp's product portfolio comprises everything from key building blocks for environmentally friendly resins, to non-VOC additives and raw materials for solvent-free specialty resins that deliver unmatched robustness and durability in the most extreme conditions. The company's extensive, in-depth, knowledge in product chemistry and application technologies is available to customers worldwide.

The Middle East Coatings Show (March 14 - 16, Dubai International Convention & Exhibition Centre) is the largest dedicated coatings event in the Middle East and Gulf Region. It promotes the latest paint and coatings technologies for the region's environmental, manufacturing and industrial needs.

Perstorp will be present with several representatives during the Event.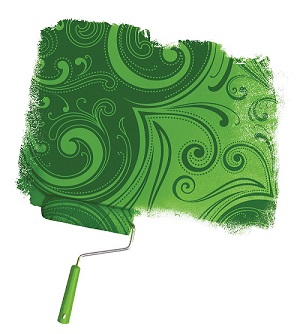 For more information please contact:
Henrik Aplander, Vice President BU Specialty Polyols, Tel +46 40 635 88 56
Cecilia Svensson, VP Communications, Tel +46 733 13 38 20
Kevin Noels, EMG, send email,Tel +31 164 317 011
Henrik Aplander
VP, BU Specialty Polyols
Cecilia Svensson
EVP Communications & Sustainable Transformation