Perstorp's strong commitment to APAC Region on display at Chinacoat 2015
"Perstorp is both a strong global player and reliable local partner," notes Mats Olofsson, Vice President Sales for the APAC Region. "We have nearly doubled our sales in the APAC region since 2009, and we further strengthened our position in September 2013 with the startup of a highly efficient, environmentally sound, state-of-the-art production facility in Zibo, in northeastern China. The investment is part of Perstorp's long-standing commitment to China and to the Chinses coatings customers."

This new facility is making neopentyl glycol ("Neo"), and operates on the Shandong Fufeng Perstorp Chemical Co., Ltd. production site, alongside an existing Perstorp plant that has produced trimethylolpropane (TMP) since March 2008. Perstorp always puts safety, health and environment first and the two facilities have won multiple safety and environmental awards.

Some highlights from the site;
*No recordable accidents in more than 3 ½ years
*No environmental accidents recorded at all
*A new and highly modern firefighting system is in place since 2014
*A double waste water system gives a higher level of security
*An internal quality assurance system – Aspen – minimizes fluctuations in the production and gives more stable supply
*Two new production records have been beaten this year, for TMP in May and for Neo in September.
Perstorp, founded in 1881 and with a track record of more than 130 years, continues to invest in Asia. The company has nine sales offices in the region and recently optimized new logistics hubs and warehouses in Malaysia and South China. This past summer, Perstorp acquired Koei Chemical Co. Ltd.'s penta business in Japan. The combination of Perstorp and Koei yields a total of 232 years of joint business experience, giving customers a reliable business partner in Asia to enhance quality, performance and profitability of their products and processes.
Perstorp provides environmentally-preferable alternatives to traditional products and practices, and offers e.g. a wide selection of low-VOC solutions. This comprises everything from key building-block enablers of environmentally friendly resins to non-VOC additives and solvent-free specialty resins that deliver unmatched robustness and durability in most extreme conditions.
Perstorp's product portfolio includes low-VOC powder coatings; UV-curable resins and monomers; water-based coatings; and high solvent-based coatings. Through focused innovation, Perstorp thrives on developing tailor-made solutions for its customers.
"At Perstorp, we take our role in society very seriously," says Mats Olofsson, Vice President for Perstorp's Region Asia Pacific. "We bring our strong values to every aspect of our business, everywhere we do business. We recognize that as a producer of chemicals, we must reduce our environmental impact all along the value chain. The products we supply are pivotal to enable formulators of all kinds of products to easily adopt more sustainable solutions."
As a further sign of its commitment to the local market, the company plans to launch a Chinese-language website, www.perstorp.cn, in mid-November, in conjunction with the Chinacoat show.
Additionally, two senior Perstorp representatives – David James, Vice President of Innovation, and Peter Zhang, Regional Sales Manager for China, will co-present a seminar at Chinacoat on how to tackle the requirements for low-VOC solutions. The session will take place on Thursday, Nov. 19, from 15.30-16.20, in meeting room No. M13, Hall E1 on the SNIEC fairgrounds.
We hope to see you there, or at our Chinacoat booth (E3.D104-108 in Hall E3, Zone 3).
For more information about our coatings offer click here >>
For more information please contact:
Malin Johansson, Perstorp, Tel +46 40 635 88 44
Kevin Noels, EMG, Tel +31 164 317 011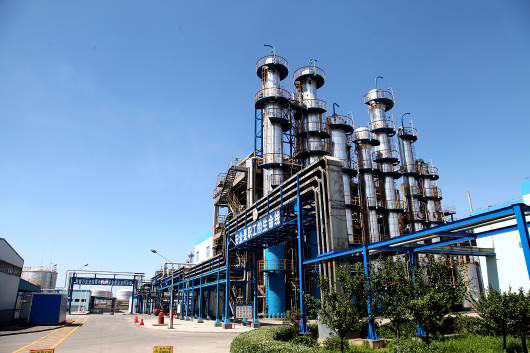 The startup of a highly efficient, environmentally sound, state-of-the-art production facility in Zibo, in northeastern China.