Meet Perstorp at VIV Asia 2015.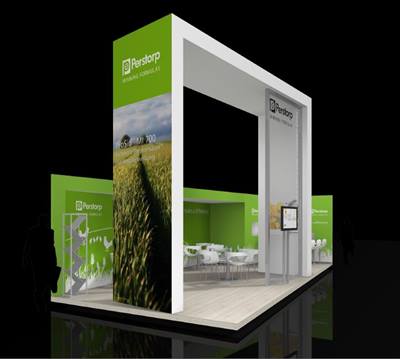 VIV Asia is the trade exhibition to be for professionals in animal production and processing of meat, eggs, fish and milk in Asia. With over 800 exhibitors from 40 countries, VIV Asia offers a unique selection of global market leaders as well as national Asian players of growing importance. The exhibition has managed to grow every time since its inception, registering an impressive number of over 33 000 visitors from over 100 countries in the previous edition in 2013.

Asia is an important area of expansion and brand building for Perstorp. Visit our stand to hear the latest about ProPhorce™ SR: the most efficient butyric acid solutions available, and about non corrosive mold inhibitors such as ProSid™ MI 700.

"Our presence in the Asian market is growing every year" states Marc Kinjet, Sales & Market Development Director APAC for the BU Feed & Food. He continues:

"Sales of ProPhorce™ SR have started in China last year and this product has amassed a nice list of satisfied customers in the rest of the area as well. We are looking to show visitors these next generation solutions for gut health, feed decontamination and mold inhibition that we are so proud of".

At VIV Asia, you can meet the full Asian sales team, as well the management team of our business unit Feed & Food. For more information or to book a meeting, please contact our Feed & Food sales manager in Thailand: Chanyuth Likhitphadungkit.

Learn more about Perstorp's offer for feed & food here>>
Learn more about ProPhorce™ SR here>>
Learn more about ProSid™ MI 700 here>>
Learn more about ProPhorce™ PH here>>
Don't you have an entrance ticket yet?
Click here to preregister for free quick and easy access to the exhibition>>